Faschingskrapfen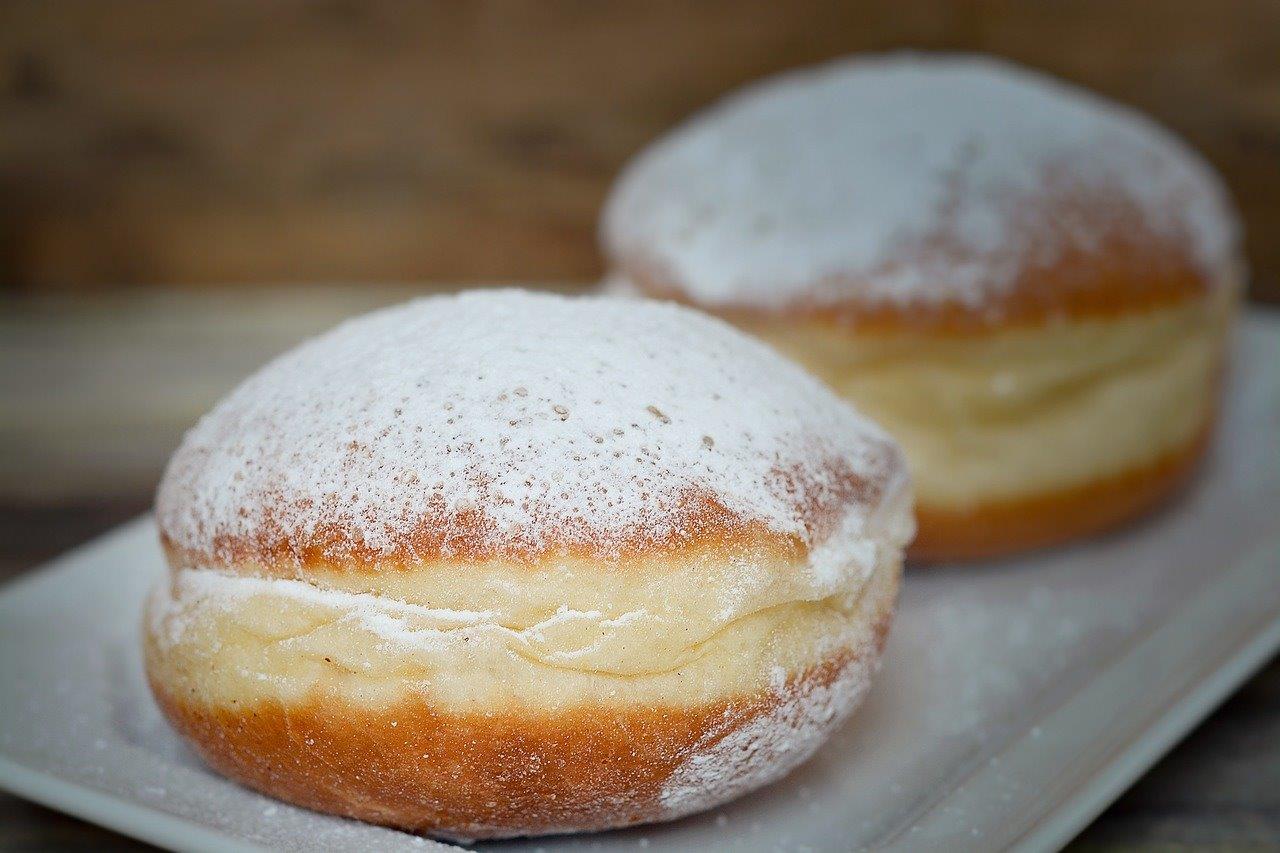 Ingredients
*) Click on the marked products and find out where you can find them in the KOST.bare Weinviertel!
Preparation
Zuerst wird ein Germteig zubereitet. Dazu muss man zuerst in 100 ml lauwarmer Milch und einer Prise Zucker die Germ hineinbröckeln, 3 EL vom Mehl zufügen und verrühren. Es entsteht ein dickflüssiger "Vorteig", den man 30 Min. bei Zimmertemperatur stehen lässt, bis er Blasen wirft.
Die Eidotter und den Zucker in einer Schüssel verquirlen.
In einer großen Schüssel das Mehl, die weiche Butter, Milch und Salz dazugeben. Weiters den Vorteig zufügen. Nun alles zu einem glatten Teig verkneten. Zudecken und noch einmal 60 Min. Zimmertemperatur ruhen lassen.
Aus dem Teig 20- 25 Kugeln formen. Diese etwas flach drücken und nochmals ruhen lassen bis die Kugeln doppelt so groß sind.
Das Fett auf 170 °C erhitzen. Die Krapfen goldgelb auf beiden Seiten ausbacken. Mit einem Schaumlöffel die Krapfen herausheben und abtropfen lassen.
Marmelade in einen Spritzbeutel füllen und diese seitlich in die Krapfen hineinspritzen.
Beim Servieren mit Staubzucker bestäuben.
Seasons
January

February

March

April

May

June

July

August

September

October

November

December