Osterpinze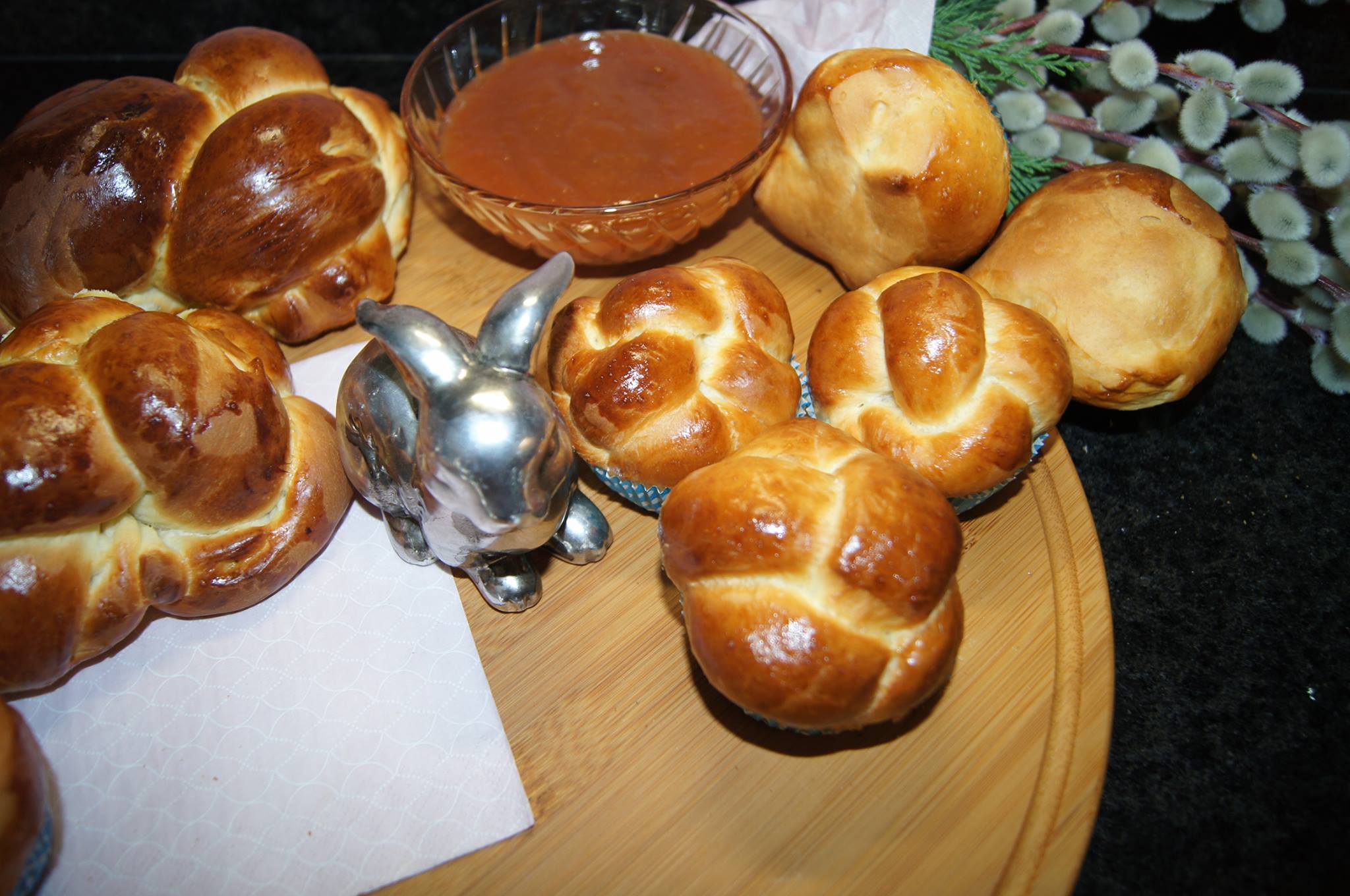 Ingredients
*) Click on the marked products and find out where you can find them in the KOST.bare Weinviertel!
Preparation
Zuerst ein Dampfl zubereiten: Germ einbröckeln und mit 1 EL Mehl, 4 EL Milch und 1 TL Zucker verrühren.
Zugedeckt stehen lassen bis es die doppelte Höhe erreicht hat und Blasen wirft.
In eine Schüssel Mehl, Zucker, Vanillezucker, Eier, Milch, Salz und Butter geben. Das Dampfl hinzufügen und gut durchkneten
Mit einem Knethacken oder der Küchenmaschine einen Teig kneten, solange bis ein seidig glatter Teig entstanden ist.
Den Teig ca. eine halbe Stunde an einem warmen Ort, zugedeckt gehen lassen, bis er die doppelte Größe erreicht hat.
Anschließend den Teig nochmals durchkneten, in gleiche Stücke teilen und zu Kugeln formen.
Auf ein mit Backpapier ausgelegtes Backblech legen und noch einmal zugedeckt aufgehen lassen.
Mit einem Messer ein Kreuz in die Mitte der Teigkugeln einritzen.
Mit Ei bestreichen und im vorgeheizten Backrohr 40 Min. bei 170°C Ober- und Unterhitze backen.
Tips
Wer möchte, kann Rosinen in den Teig einarbeiten.