Spargelrisotto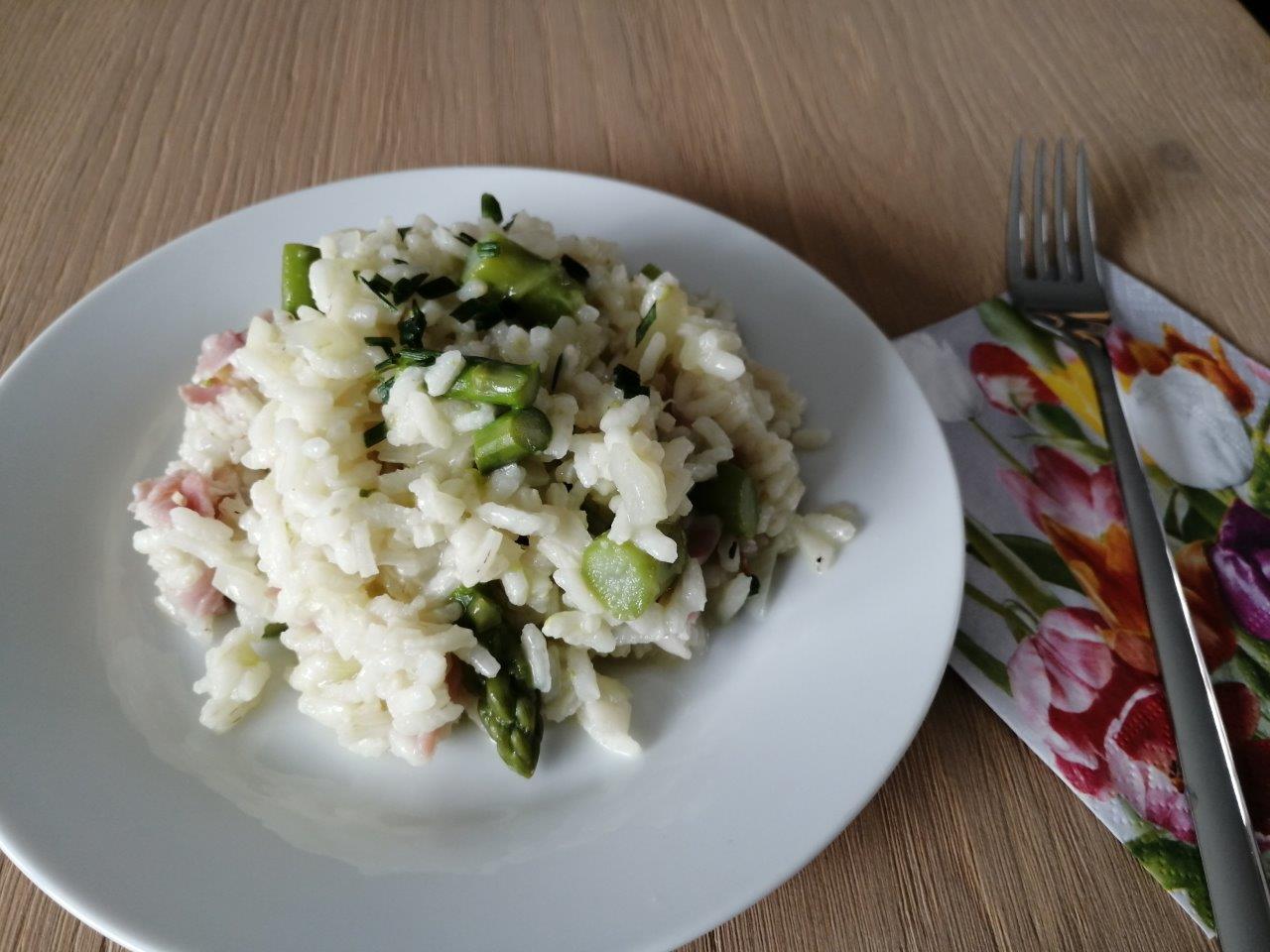 Ingredients
*) Click on the marked products and find out where you can find them in the KOST.bare Weinviertel!
Preparation
Spargel in Salzwasser bissfest kochen. Dann den Spargel aus dem Spargelfond nehmen und in Stücke schneiden. Spargelfond aufheben!
Zwiebel fein schneiden, Öl in einem Topf erhitzen und den Zwiebel anbraten.
Reis dazugeben, kurz mitbraten, mit Wein ablöschen und mit Spargelfond aufgießen.
Den Reis köcheln lassen bis er bissfest ist. Immer wieder umrühren.
Die Spargelstücke dazugeben, mit Salz abschmecken und mit Parmesan verfeinern.
Tips
Wer möchte, kann das Spargelrisotto mit Schinken verfeinern.
Seasons
January

February

March

April

May

June

July

August

September

October

November

December