Erdbeerroulade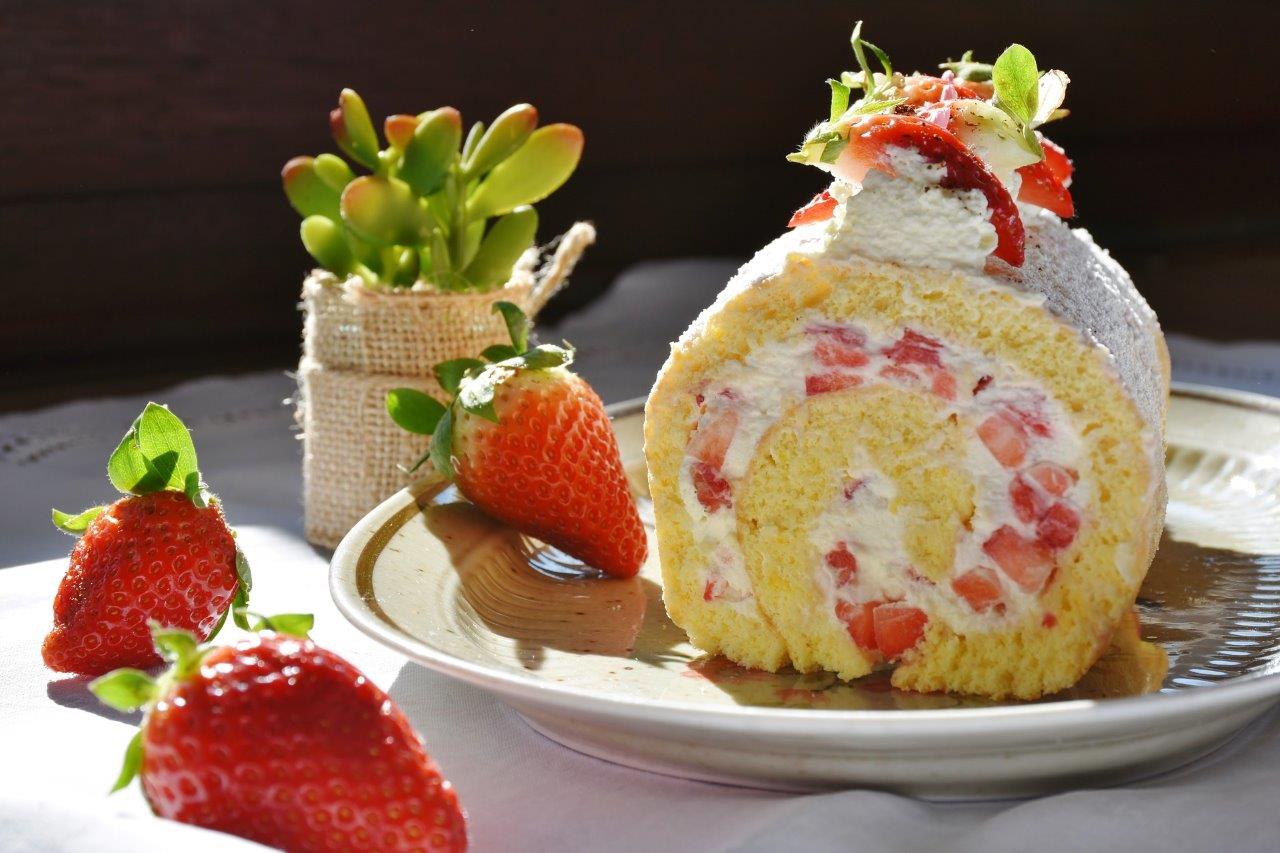 Ingredients
*) Click on the marked products and find out where you can find them in the KOST.bare Weinviertel!
Preparation
Füllung
Gelatineblätter in Wasser einweichen
Schlagobers schlagen
Erbeeren waschen und in Stücke schneiden
Erdbeeren mit Staubzucker, Topfen und geschlagenem Schlagobers vermischen
Gelatineblätter ausdrücken und in einem Topf mit ein wenig Wasser erwärmen (nicht kochen) bis sich die Gelatine auflöst
Gelatine mit der Erdbeer-Masse vermischen und im Kühlschrank kalt stellen
Roulade
Backrohr auf 170 Grad vorheizen
Backblech mit Backpapier auslegen
Eier treffen und Eiklar mit einer Prise Salz steif schlagen
Dotter mit Zucker und Wasser schaumig rühren und das Mehl vorsichtig unterrühren.
Schnee unterheben und die Masse auf dem Backblech verteilen
im vorgeheizten Backrohr ca. 15 Minuten (bis der Teig Farbe annimmt) backen
Ein Geschirrtuch aufbreiten und mit Staubzucker bestreuen.
Roulade mit Backpapier nach oben auf das Geschirrtuch legen und mit einem feuchten Küchentuch darüber wischen. Vorsichtig das Backpapier ablösen
Die Erbeerfülle auf der Roulade verteilen und vorsichtig mit dem Geschirrtuch einrollen.
Mit Staubzucker bestreuen und servieren!
Seasons
January

February

March

April

May

June

July

August

September

October

November

December