Zwetschkenknödel mit Topfenteig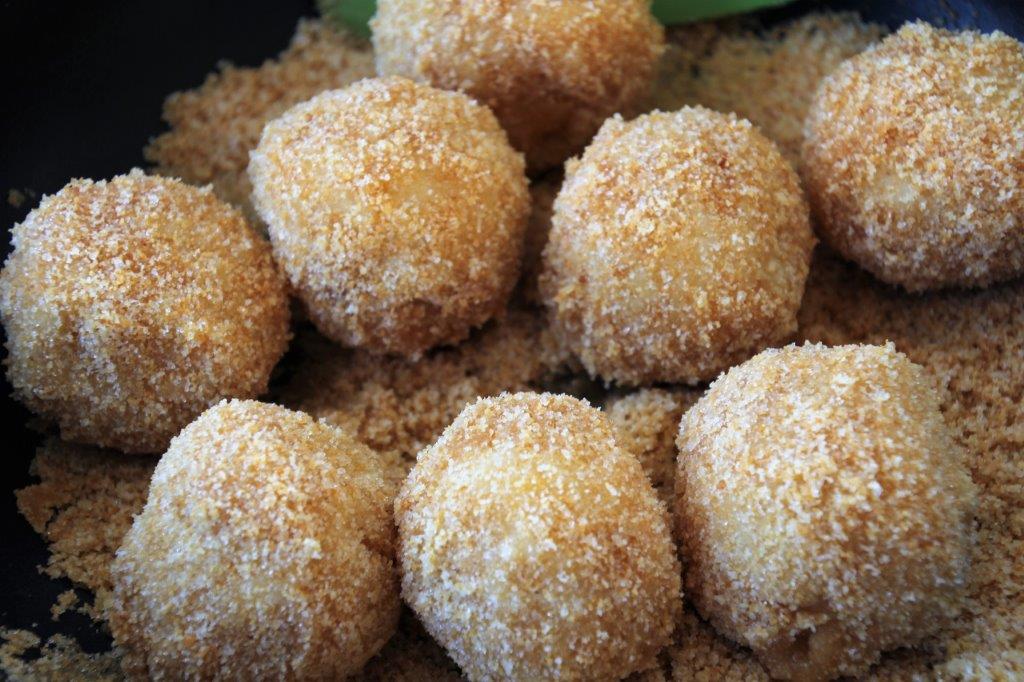 Ingredients
*) Click on the marked products and find out where you can find them in the KOST.bare Weinviertel!
Preparation
Zwetschken waschen und nach Belieben einschneiden, entkernen und mit Würfelzucker füllen
Topfen mit Ei, Grieß und Mehl, Salz und Zucker vermischen
20 Minuten ruhen lassen
Die Fläche bemehlen und den Teig zu einer Rolle formen.
Die Rolle in gleiche Stücke schneiden
Die Teigstücke jeweils flach drücken, eine Zwetschke darauf legen, mit Teig verschließen und ein Knödel formen
Für ca. 10 Minuten in einem Topf köcheln lassen.
Brösel in einer Pfanne mit Butter leicht anrösten die Knödel darin wälzen
Am Teller anrichten und mit Staubzucker bestreuen!
Tips
Seasons
January

February

March

April

May

June

July

August

September

October

November

December