Striezel-Schmarren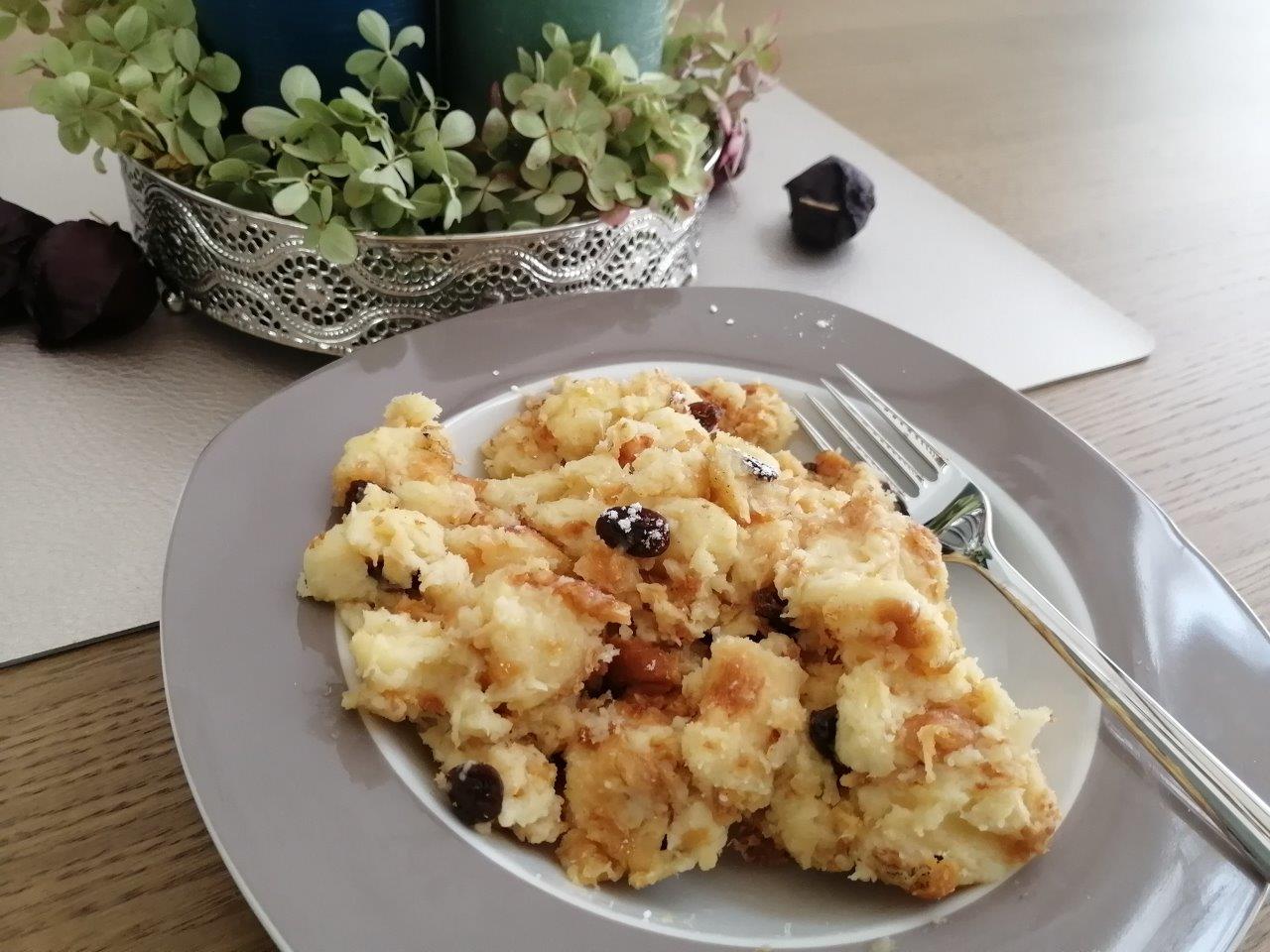 Ingredients
*) Click on the marked products and find out where you can find them in the KOST.bare Weinviertel!
Preparation
Milch, Zucker, Salz, Vanillezucker und Eier miteinander versprudeln.
Die Striezelscheiben in kleine Stücke schneiden.
Die Milch-Zucker-Eiermischung über die Striezelstücke gießen und ziehen lassen.
Butter in einer Pfanne zerlassen, die Masse darin etwas anbraten und durchziehen lassen.
Anrichten und servieren.
Tips
Nach Belieben Kompott dazu servieren.
Seasons
January

February

March

April

May

June

July

August

September

October

November

December