Nuss-Marillen-Crumble mit Marillenröster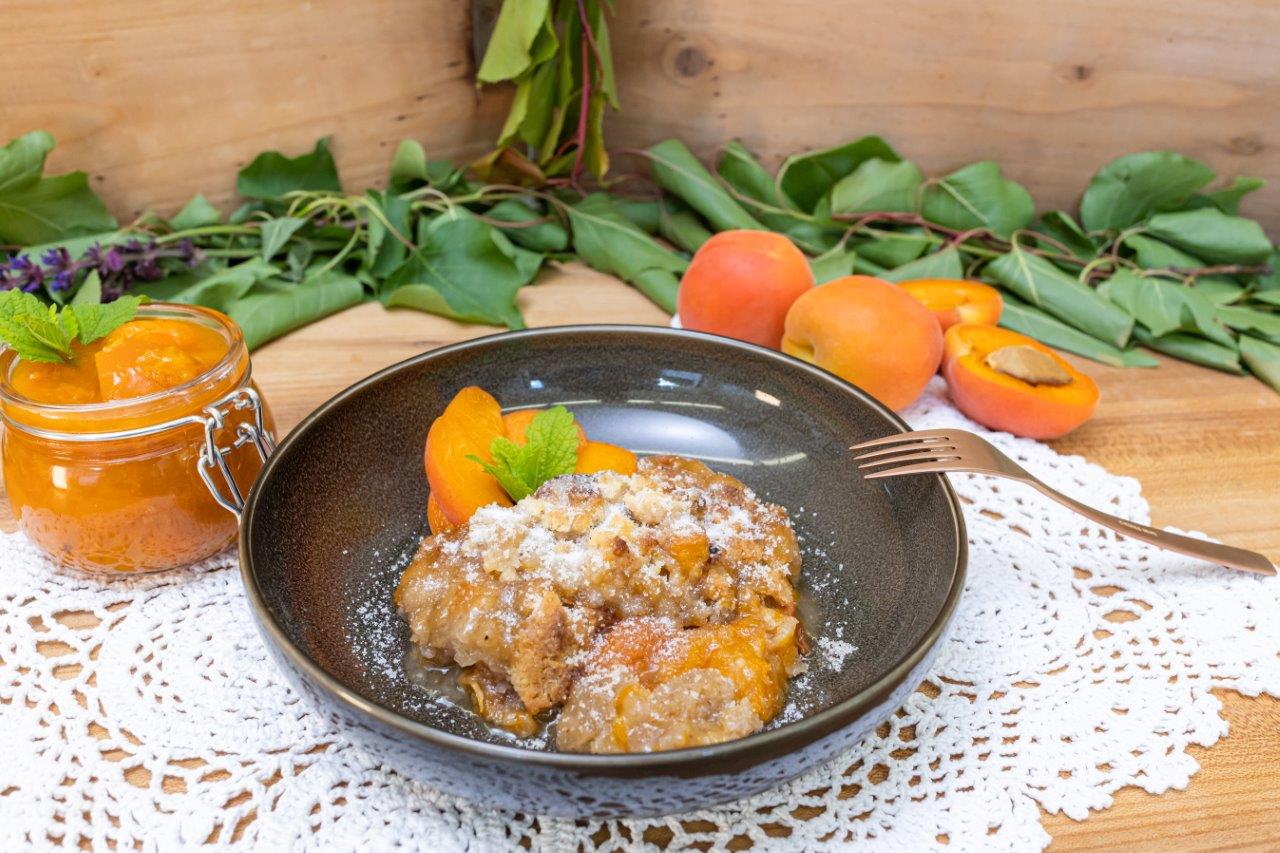 Ingredients
*) Click on the marked products and find out where you can find them in the KOST.bare Weinviertel!
Preparation
Marillen vierteln, mit dem Braunzucker vermischen (alternativ: 1 Glas Marillenröster 750 ml)
In einer Auflaufform gleichmäßig verteilen
Mehl, Zucker, Nüsse, Salz, Zimt, Zitronenschale und Butter in eine Rührschüssel füllen und mit den Knethaken einen krümeligen Streusel kneten
Auf die Marillen streuen und im Rohr auf mittlerer Schiene bei 200°C Ober-/Unterhitze ca. 35 Minuten goldbraun backen und noch warm servieren
Tips
Mit einer Kugel Vanilleeis schmeckt es einfach himmlisch!
Gallery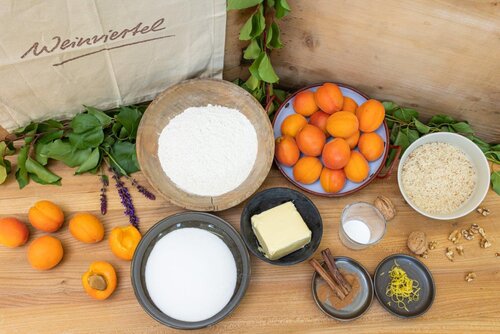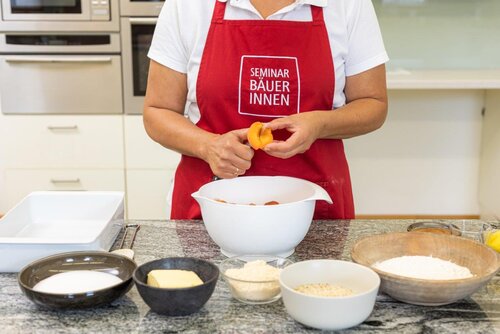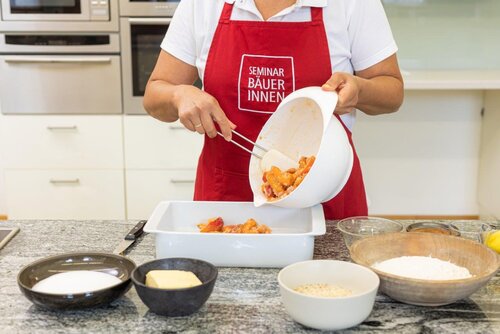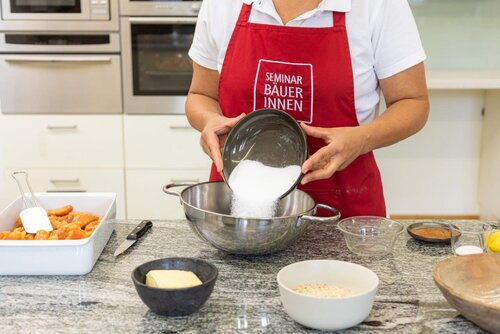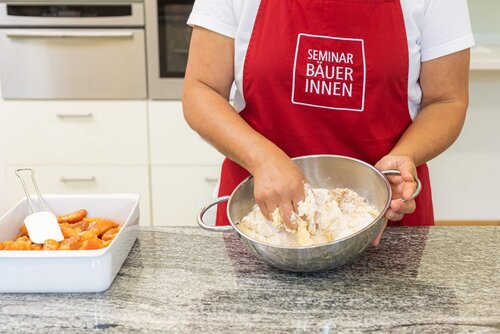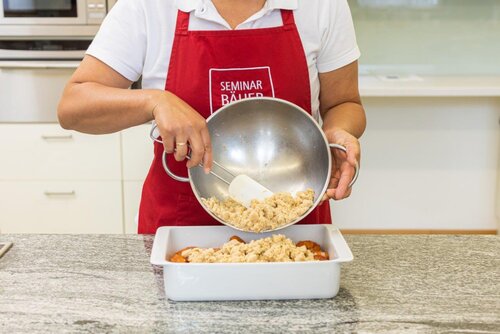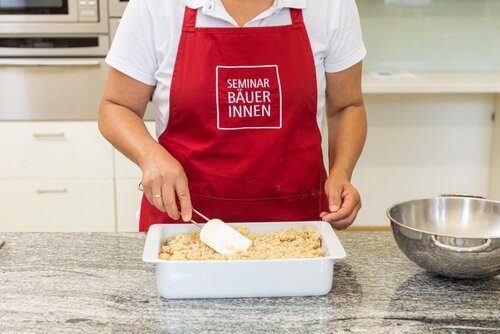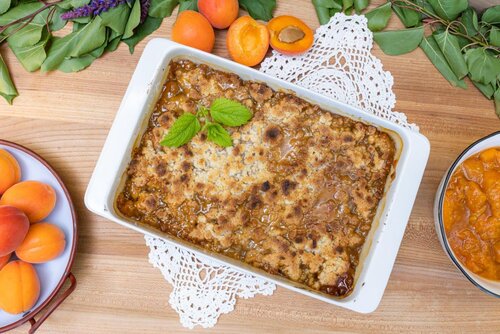 Seasons
January

February

March

April

May

June

July

August

September

October

November

December