Erdbeertiramisu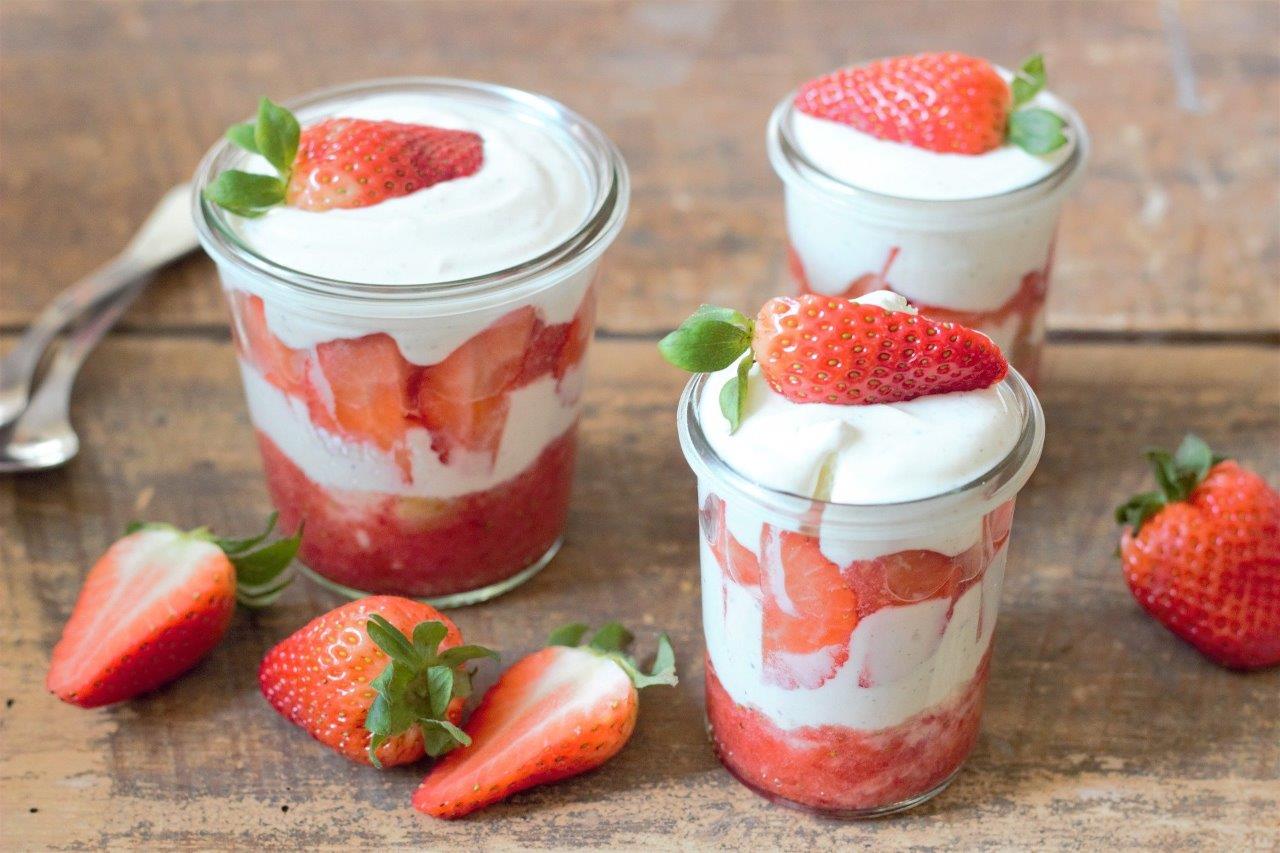 Ingredients
*) Click on the marked products and find out where you can find them in the KOST.bare Weinviertel!
Preparation
Die Hälfte der Erdbeeren pürieren und mit dem Saft einer Zitrone vermengen
Schlagobers, Joghurt, Mascarpone und Staubzucker zu einer Creme vermengen.
Restliche Erbeeren in Scheiben schneiden.
Die Biskotten in Erdbeersauce drehen und in eine Form einordnen, darauf noch etwas von der Erdbeersauce verteilen und dann die Creme aufstreichen.
Danach die in Scheiben geschnittenen Erdbeeren einschichten. Diesen Vorgang so oft wie gewünscht bzw. so oft wie Zutaten vorhanden sind, wiederholen.
Am besten über Nacht in den Kühlschrank geben.
Seasons
January

February

March

April

May

June

July

August

September

October

November

December