Gebackene Eier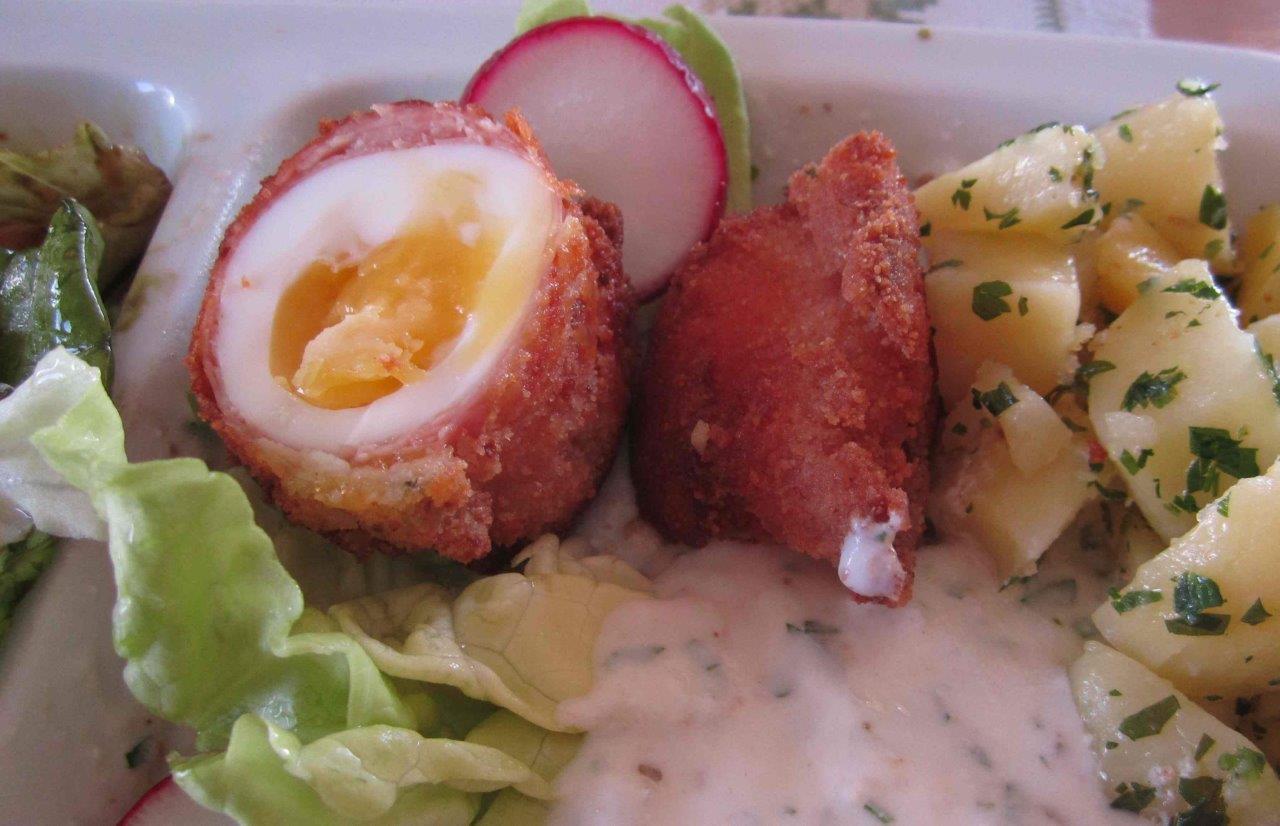 Ingredients
*) Click on the marked products and find out where you can find them in the KOST.bare Weinviertel!
Preparation
Die Eier wachs-weich kochen (5-6 Minuten), kalt abschrecken und schälen.
Die geschälten Eier abkühlen lassen und danach in Mehl, Eiern und Brösel panieren.
Die panierten Eier in heißem Fett goldbraun herausbacken, auf Küchenpapier abtropfen lassen und mit Salz und Pfeffer würzen.
Die fertig gebackenen Eier auf Blattsalat anrichten.
Tips
Dazu Remouladensoße und Petersilieerdäpfel u. grüner Salat
Seasons
January

February

March

April

May

June

July

August

September

October

November

December